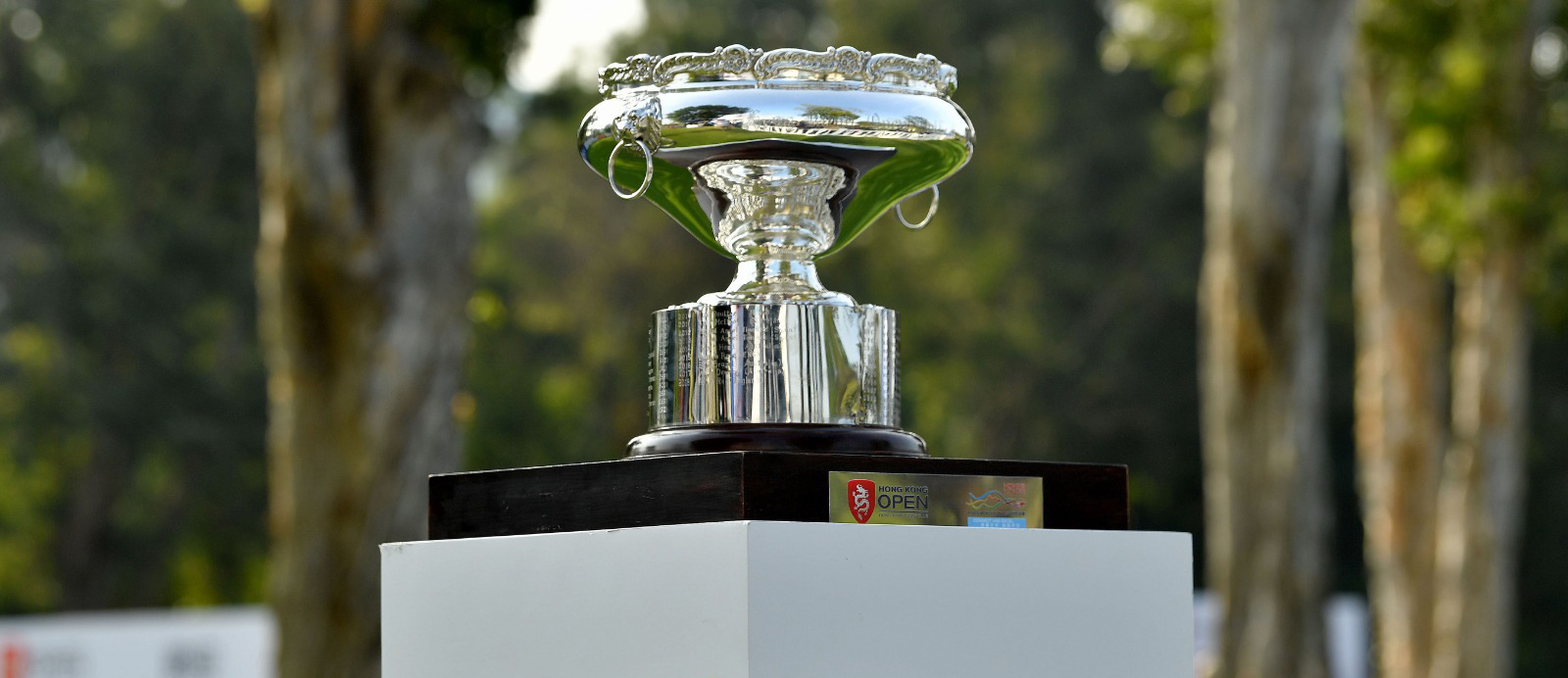 OUR HISTORY
About the Hong Kong Open
Founded in 1959, The Hong Kong Open is one of the Asian Tour's most iconic golf tournaments, Hong Kong's oldest professional sporting event and is recognized as one of Asia's premier professional golf tournaments. It has a history and heritage that no other tournament in Asia can match.
Staged at Hong Kong Golf Club since the tournament was established, it is the only golf tournament in the world, apart from the US Masters at Augusta National Golf Club, to stay at the same venue for 60 consecutive years.
The 2023 Hong Kong Open sees the event return after a three-year hiatus due to Covid and will be part of the International Series on the Asian Tour offering a prize purse of US$ 2 million. It will be a spectacular showcase of both international and local sporting talent, including local hero, Taichi Kho, as well as a host of major champions and stars of the game.
OUR HISTORY
Previous Champions
*Major Winner
2019 Wade ORMSBY (AUS)
2018 Aaron RAI (ENG)
2017 Wade ORMSBY (AUS)
2016 Sam BRAZEL (AUS)
2015 Justin ROSE (ENG)*
2014 Scott HEND (AUS)
2013 Miguel Angel JIMENEZ (ESP)
2012 Miguel Angel JIMENEZ (ESP)
2011 Rory MCILROY (NIR)*
2010 Ian POULTER (GRB)
2009 Gregory BOURDY (FR)
2008 LIN Wen-tang (TPE)
2007 Miguel Angel JIMENEZ (ESP)
2006 Jose Manuel LARA (ESP)
2005 Colin MONTGOMERIE (SCT)
2004 Miguel Angel JIMENEZ (ESP)
2003 Padraig HARRINGTON (IRE)*
2002 Fredrik JACOBSON (SWE)
2001 Jose Maria OLAZABAL (ESP)*
2000 Simon DYSON (GBR)
1999 Patrik SJOLAND (SWE)
1998 KANG Wook-soon (KOR)
1997 Frank NOBILO (NZL)
1996 Rodrigo CUELLO (PHL)
1995 Gary WEBB (USA)
1994 David FROST (SAF)
1993 Brian WATTS (USA)
1992 Tom WATSON (USA)*
1991 Bernhard LANGER (GER)*
1990 Ken GREEN (USA)
1989 Brian CLAAR (USA)
1988 HSIEH Chin-sheng (TPE)
1987 Ian WOOSNAM (WALES)*
1986 Seichi KANAI (JAP)
1985 Mark AEBLI (USA)
1984 Bill BRASK (USA)
1983 Greg NORMAN (AUS)*
1982 Kurt COX (USA)
1981 CHEN Tze-ming (TPE)
1980 KUO Chi-hsiung (TPE)
1979 Greg NORMAN (AUS)*
1978 HSIEH Yung-yo (TPE)
1977 HSIEH Min-nan (TPE)
1976 HO Ming-chung (TPE)
1975 HSIEH Yung-yo (TPE)
1974 LU Liang-huan (TPE)
1973 Frank PHILLIPS (AUS)
1972 Walter GODFREY(NZL)
1971 Orville MOODY (USA)*
1970 Isao KATSUMATA (JAP)
1969 Teruo SUGIHARA (JAP)
1968 Randall VINES (AUS)
1967 Peter THOMSON (AUS)*
1966 Frank PHILLIPS (AUS)
1965 Peter THOMSON (AUS)*
1964 HSIEH Yung-yo (TPE)
1963 HSIEH Yung-yo (TPE)
1962 Len WOODWARD (USA)
1961 Kel NAGLE (AUS)*
1960 Peter THOMSON (AUS)*
1959 LU Liang-huan (TPE)